PVC Membrane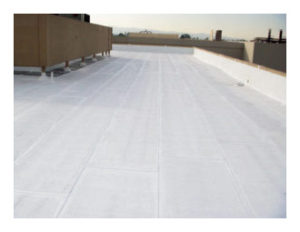 What is PVC roofing?
A PVC membrane is ideal for either flat or low slope roofs. PVC roofing membranes are constructed from a thick, UV-resistant, flexible thermoplastic material. Some other materials it may contain include polyester or resins, fiberglass, plasticizers, pigments, or other chemicals.
The Pros of PVC Roofing
One of the most popular colors for PVC roofing is white because it reflects the heat from the sun and helps to keep the building cooler which lowers heating costs.
However, other colors are available including cream, gray, or tan. There are even some options that contain reflective elements, making them Cool Roof or Energy Star rated.
PVC roofing is constructed from fire resistant materials and offers excellent general weather resistance. It is designed to last anywhere from 15 to 30 years, and some even longer, you won't have to think about your roof for some time after installing a PVC roofing system.
If you PVC roofing membrane sounds like a good fit for your roofing project email us at

info@nailitroofing.com

or call today for more information

(503) 557-8989

.